Here at AAMCO Everett, WA, WA we are "Washington State Authorized Emission Specialists" which means we have professional automotive repair technicians who have been specially trained in the diagnosis and repair of vehicles that fail any part of the emission testing process. Our AAMCO Authorized Emission Specialists are familiar with the repair requirements of the Emission Check Program and are equipped to perform repairs on vehicles that fail an emission test.
At AAMCO Everett, WA, repairs performed are the only repair costs that apply toward a repair waiver.
What is a waiver?
A waiver allows you to register your vehicle this year even if it doesn't pass its final test. When your vehicle fails its re-test, you can get a waiver if all of the following are true:
You have spent at least $150 on diagnosis and/or appropriate emissions repairs by an Authorized Emission Specialist after the initial failure.
You have given the test station manager your original repair receipts signed by the Authorized Emission Specialist. The receipts must identify your vehicle by its license number and vehicle identification number.
Your vehicle passed a visual inspection of its emission control equipment.
So, stop in our AAMCO Everett, WA today and ask for one of our Department of Ecology Authorized Gasoline and Diesel Emission Specialists. We're here to serve you.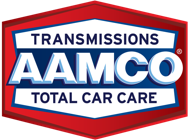 Locally owned and proudly operated by Moe Yasin
12 Reviews
OUR ADDRESS
2801 Rucker Avenue, Everett, WA 98201
View Map
hours
Monday - Friday | 08:00 AM - 05:00 PM
Saturday | Closed
SCHEDULE APPOINTMENT